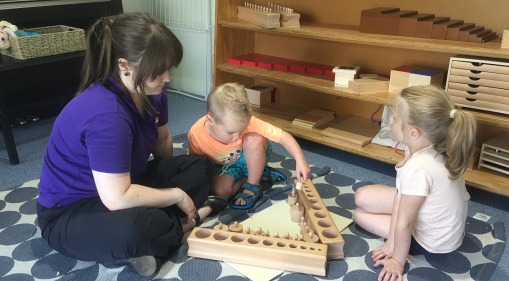 Children additionally benefit from our Montessori education
Montessori education complements our learning program in Pre-Kindy and Kindy. Bethany is a very experienced Early Childhood Teacher with Advanced Montessori qualifications. Montessori philosophy also values each individual child as part of a close caring, community. Self help and independent learning are encouraged.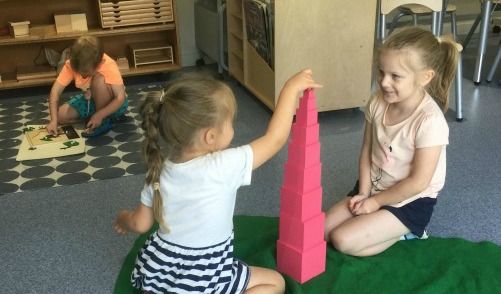 Children develop order, concentration, co-ordination, independence
The Montessori materials are designed to aid development with fine motor skills, eye-hand co-ordination, development of all the senses, literacy and numeracy. The materials are multi-sensory, sequential and self-correcting. These hands-on learning materials enable children to see and explore abstract concepts.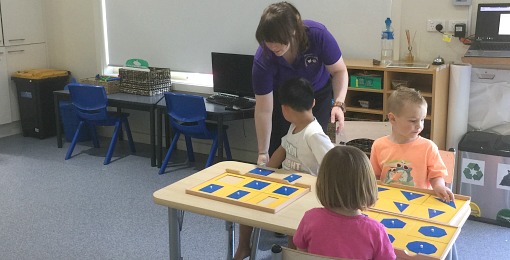 Children progress sequentially
Montessori materials  lead to learning of abstract ideas. A child learns through his or her senses. By providing interrelated sensorial material, children are guided to correctly use the materials. They are carefully graded to enable  sequential learning experiences.  Children may choose which materials to use, and are guided to progress at their own pace.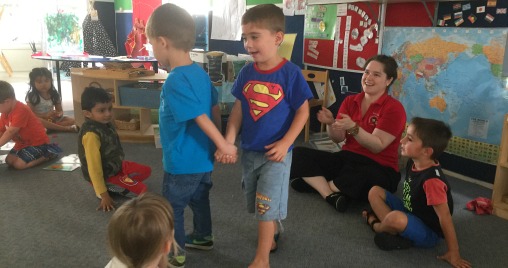 Children enjoy the music and cultural program
Montessori education includes music, art, science, geography, and history. These enable the development of the child's perception of his environment and the world. There are materials in the Sensorial area from which the child builds a base for these other activities. Music and art are means of communication and self-expression.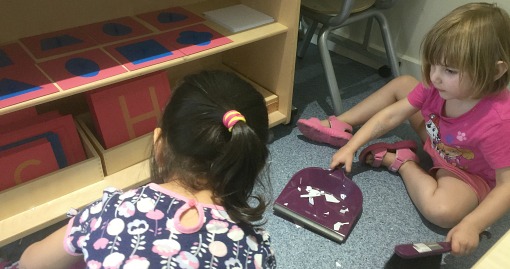 Children learn self help and practical skills
Children gain knowledge through the real experience of how to accomplish life skills in a purposeful way. Practical life education revolves around four areas: Caring for the Self, Caring for the Environment, Grace & Courtesy and Movement of Objects. Practical Life exercises teach the child sequencing, develop concentration and aid in language development.
CONTACT US FOR A TOUR.
DOWNLOAD OUR INFORMATION BOOKLET
FAMILY OWNED AND OPERATED