Glandore Private Kindergarten and Child Care Centre is family-owned and operated.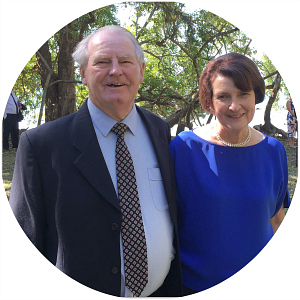 Joan and Kerry Mahony are also the owners of Brooklyn Park Private Kindergarten and Child Care Centre, and have 20 years experience managing Child Care Centres. They promote a happy, friendly, family atmosphere at their centres. Their personal mission is to ensure children have the opportunity to develop to their maximum potential. They aim to have a positive impact on all people they associate with, and to continuously improve all aspects of the centres' facilities, policies and educational programs.
Joan and Kerry are keenly interested in, and aware of, contemporary issue in education.
They work with their Directors and Educators to implement this knowledge into innovative learning experiences for children, parents and staff. They are proud of their wonderful staff who are responsible for the Centres' reputations for excellence in all areas of the National Quality Standards.
Save
Save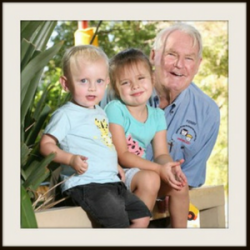 Kerry Mahony
Kerry worked for many years in management of large companies, and spent many as the CEO. He has qualifications in Accounting and Economics. After leaving corporate life, he ran a very successful Management and Leadership Training business, and subsequently worked as a consultant to many different Adelaide manufacturing companies. Kerry is President of the Australian Child Care Alliance SA which represents the privately owned childcare sector in this state. He is also Treasurer of the National Australian Childcare Alliance which represents the private childcare sector nationally. Additionally he sits on may Governmental and Childcare Advisory Committees, and is frequently consulted by stakeholders in the Children's Services sector.
He is very involved in lobbying State and Federal politicians in an effort to gain affordable child care for families. He also uses his influence to raise awareness of the need for quality care and education for all preschool children.
Kerry enjoys interacting with the children and families, and attending special events and meetings at the Centre. He now devotes much of his time to overseeing the management of the centre. He uses his considerable experience to assist with staff training and supervision. Kerry is also involved with daily maintenance and upgrade of centre facilities. Kerry convenes the Parent Consultative Committee.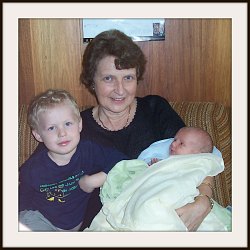 Joan Mahony
Joan has had a long career in Nursing, Teaching and Child Care, and holds Bachelor Degrees in Early Childhood, Nursing and Arts. She has a Masters Degree in Special Education, a Diploma in Children's Services and TAFE trainer qualifications. After completing Nursing training, she worked in Rehabilitation, nursing people with spinal injuries, and subsequently became a Nurse Educator. She has taught children with special needs in high school, primary school, kindergarten and child care. Joan has also worked with businesses, training adults in Leadership and Management. She has studied Children's Literature and Montessori methods. She loves spending time interacting with the children and sharing their day to day activities and learning experiences.
Joan works closely with our Director and Educators, to review the effectiveness of our educational programs. She mentors graduate Early Childhood Teachers to obtain their full teacher's registration, and engages with staff training. She has attended many conferences, and undertaken extensive Professional Development in the Early Childhood field.
She has worked as a validator for the National Childcare Accreditation Council and has been Chairperson of, and a Board member of Network SA – a federally funded organisation which supports Child Care Centres.
Joan spends time between our two Centres. She loves engaging with the children, and sharing their ideas and interests. She has watched many children grow and develop over the years, and feels proud of the way the Educators work with the children to help them develop to their potential. Joan also enjoys meeting and getting to know parents and families.