Welcome to Glandore Private Kindergarten and Child Care Centre
The Friendliest Preschool Education Centre
Developing Children's Potential
Peace of Mind
The Centre has enhanced security systems for your child's safety. Safety, health and well being are our central focus.
Exceeding the National Quality Standard
Our highest quality ratings ensure excellent experiences for you and your child
Family Owned and Operated
Kerry and Joan are fully involved at Glandore Private Kindergarten and Child Care Centre. They love interacting with children and families.
Caring Educators
Our qualified and experienced Educators promote positive outcomes in all areas of your   child's development.
Friendliest Culture
Happy Child Centred Community
Nature Play Yard
Explore, Create, Free Play
Montessori Program
Independent Individualised Learning
Caring Educators
Each child's wellbeing promoted
Qualified, Experienced Educators
Optimal Care For Every Age
School Ready Kindergarten
Our Kindergarten program is DECD approved. Early Childhood Teachers help children to be ready for school .
Unique Curriculum
The curriculum includes dance, music, drama, arts and creativity, physical activities, languages, signing, excursions.
Parent Partnership
We believe that having warm, effective partnerships between educators and parents leads to optimal outcomes for children.
Health and Nutrition
Our holistic care includes a nutritious healthy menu, and a comprehensive outdoor physical program.
Children additionally benefit from our Montessori education
Montessori education complements our learning program.  Montessori philosophy also values each individual child as part of a close caring, community. Self help and independent learning are encouraged.
Children develop order, concentration, co-ordination, independence
The Montessori materials are designed to aid development with fine motor skills, eye-hand co-ordination, development of all the senses, literacy and numeracy. The materials are multi-sensory, sequential and self-correcting. These hands-on learning materials enable children to see and explore abstract concepts.
Children progress sequentially
Montessori materials  lead to learning of abstract ideas. A child learns through his or her senses. By providing interrelated sensorial material, children are guided to correctly use the materials. They are carefully graded to enable  sequential learning experiences.  Children may choose which materials to use, and are guided to progress at their own pace.
Children enjoy the music and cultural program
Montessori education includes music, art, science, geography, and history. These enable the development of the child's perception of his environment and the world. There are materials in the Sensorial area from which the child builds a base for these other activities. Music and art are means of communication and self-expression.
Children learn self help and practical skills
Children gain knowledge through the real experience of how to accomplish life skills in a purposeful way. Practical life education revolves around four areas: Caring for the Self, Caring for the Environment, Grace & Courtesy and Movement of Objects. Practical Life exercises teach the child sequencing, develop concentration and aid in language development.
Our qualified and experienced staff nurture and care for each baby's individual needs.
"We love how the educators give all their time and attention to the upbringing of our baby. The educators are like family now, and know the needs of our baby, just as well as we do. So happy our baby is in the safe hands of the educators at Glandore Child Care Centre."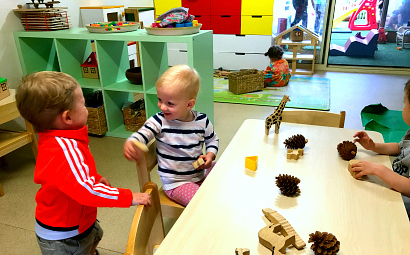 Junior Toddlers provides a safe, nuturing environment so walking babies can explore and learn
"The educators at Glandore Child Care are exceptional. They take time to get to know each child, their personalities, needs, language and routine. They give comfort and affection, teach the children and encourage growth in so many ways. My children have developed in leaps and bounds, under the watchful eyes of the educators. I highly recommend Glandore.".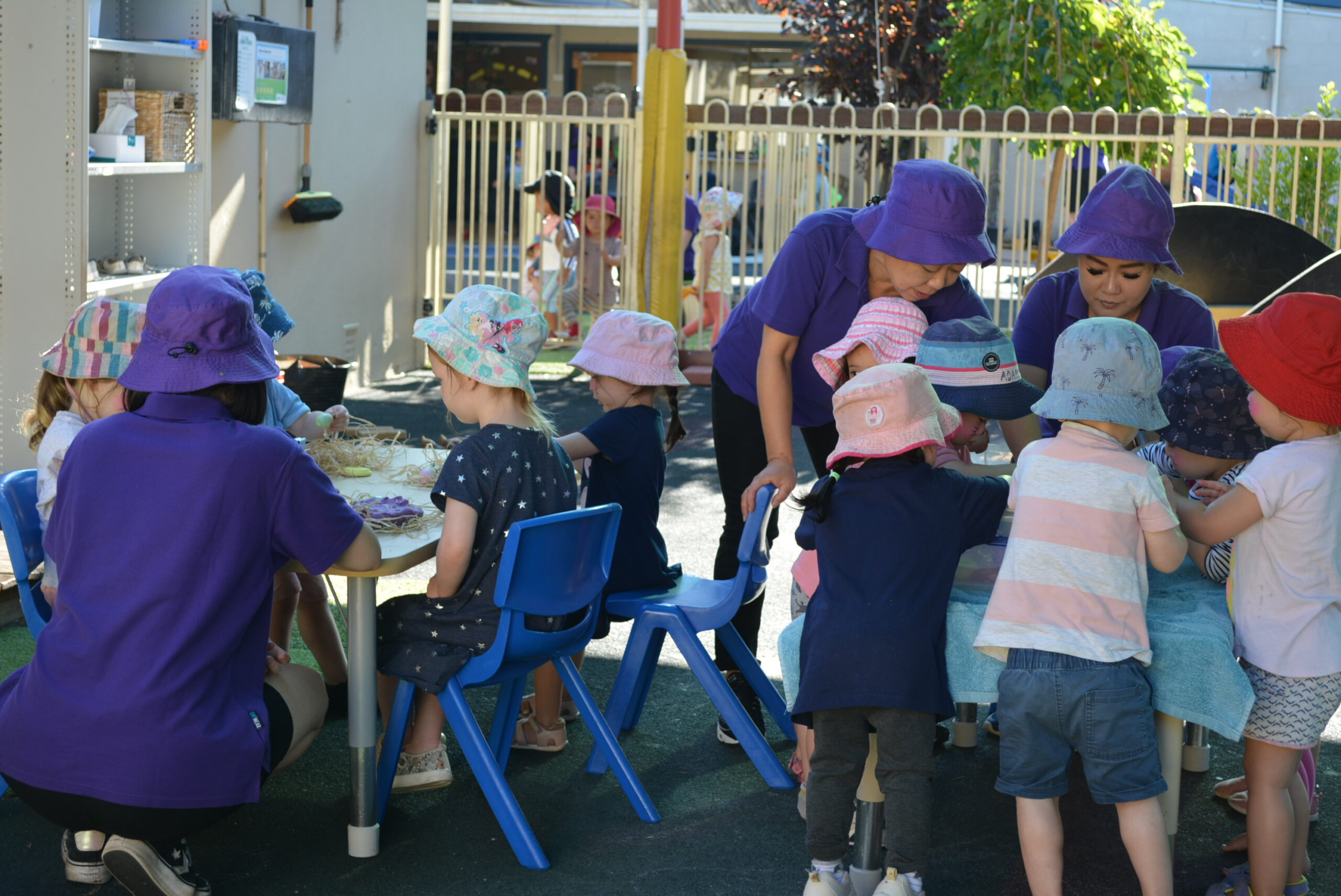 Children thrive in the Toddler Room, develop physical, social, and self-help skills, and grow in confidence.
"Our second daughter is now attending Glandore. We were so happy with care our first daughter received, we didn't consider taking her anywhere else. All of the carers are such kind people and the individual care they give each child is amazing. We are so impressed with the activities arranged and the variety and quality of the food the children enjoy. Thank you for your amazing work."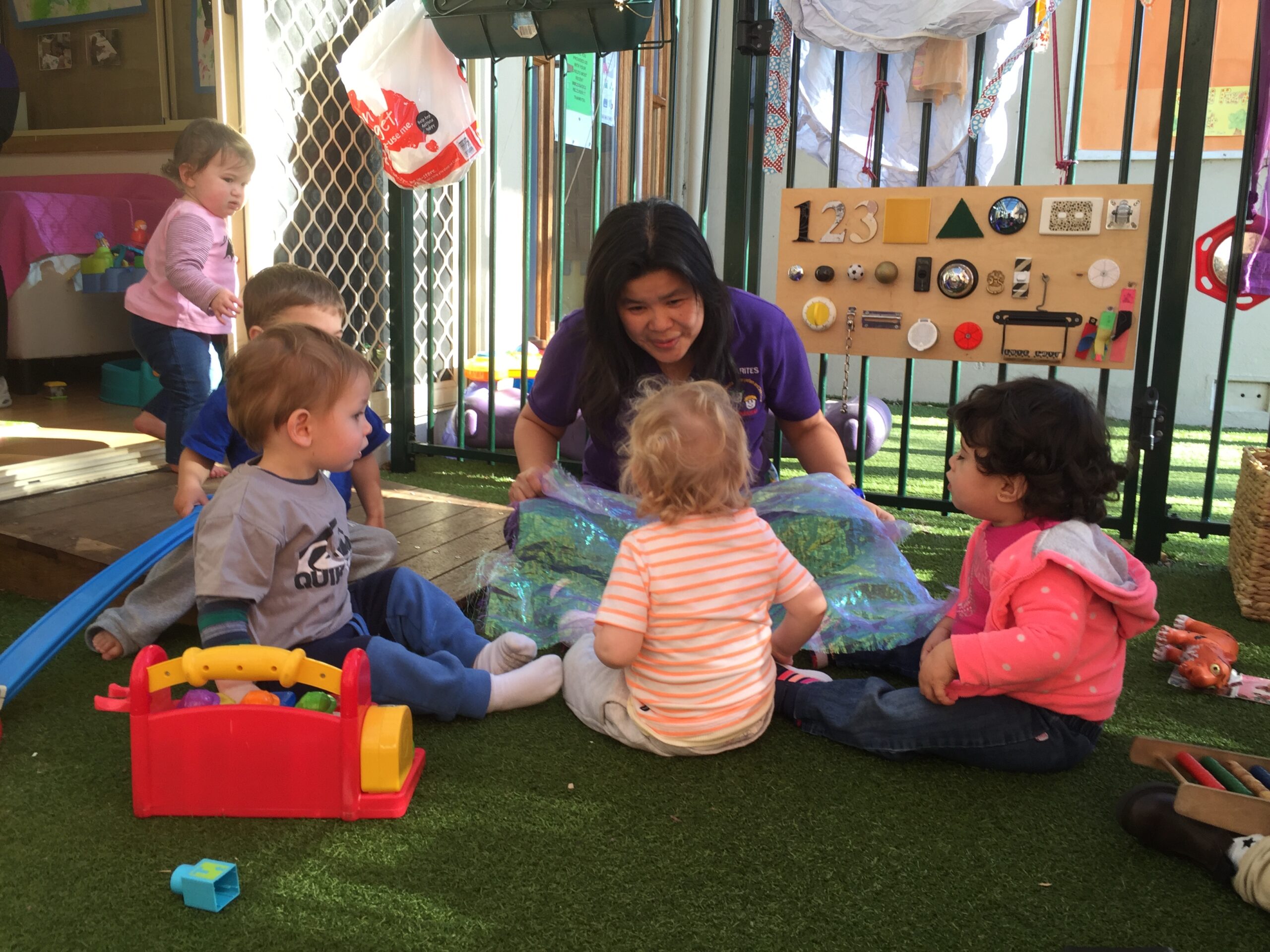 We collaborate with parents to ensure each baby's routine is followed and their development is closely monitored.
"I chose to send my daughter to Glandore because I had heard wonderful things about the centre and the staff. I am now the one that recommends the centre. The staff are so lovely. I feel like they really care about my daughter. I also love seeing the photos on Seesaw throughout the day, to know my daughter is having a great day."
In Junior Toddlers walking babies further develop in communication,social and physical skills
"As you know we are moving to Sydney because of work. We enjoyed out time in Glandore childcare which is a real family. It will be very sad to say goodbye. We spent three days in Sydney last week and visited six childcare centres. It is very hard to find a centre at the same quality level as Glandore."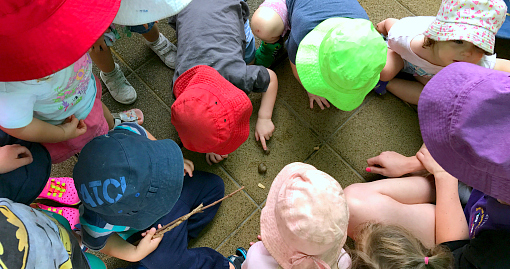 Our busy Toddler Room fosters learning dispositions such as curiosity and creativity
"The Centre is lovely, and feels very welcoming. It was recommended to me by a friend. Your centre values developing a loving and caring nature in children, and leads them on the right path. I love getting updates about activities each day. My child never wants to go when I come to pick him up."

I chose Glandore Child Care Centre as I had heard wonderful things about it.
Now I am the one recommending it. The staff are so loving and caring with my daughter.
I love seeing the daily photos and knowing my daughter is having a great day.
We believe families are the most important care providers and educators in a child's life. We continuously seek family participation and feedback, through daily interactions, meetings and on-line reporting.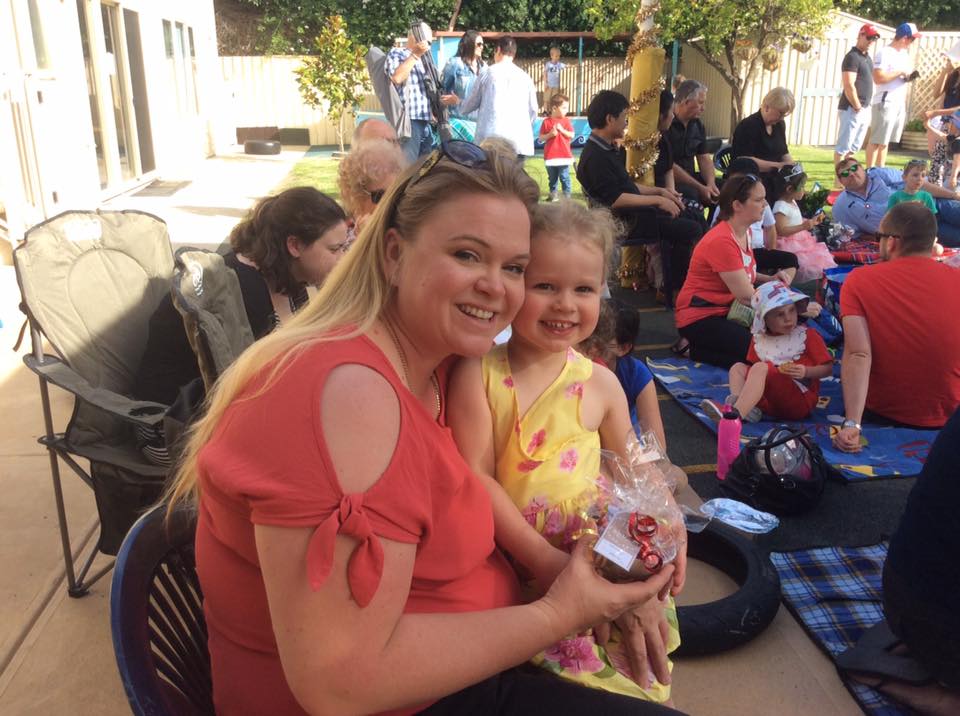 Thank you to the wonderful team at Glandore for caring for our children for six years. It is such a happy friendly environment. The children have a solid foundation for starting school. They have a passion for learning, confidence and the social skills to thrive in school. We could not be more grateful.