Three Year Old Kindergarten
Children are more likely to reach their potential development by having two years of pre-school preparation for school.
Research by the Mitchell Institute Pre-school – Two years Are Better Than One,  concluded that all three year olds should have access to high-quality early education, and have a second year of preschool.  The Educators in the three year old Kindy room are well qualified and experienced. The Pre-Kindergarten program runs during each day.
The Educators deliver a unique curriculum for the Pre-Kindy children, which prepares them to take maximum advantage of their 4 year old Kindergarten year. Our programming is based on the Early Years Learning Framework, and the Montessori program. We also incorporate other Early Childhood Education best practice principles and methods in the program.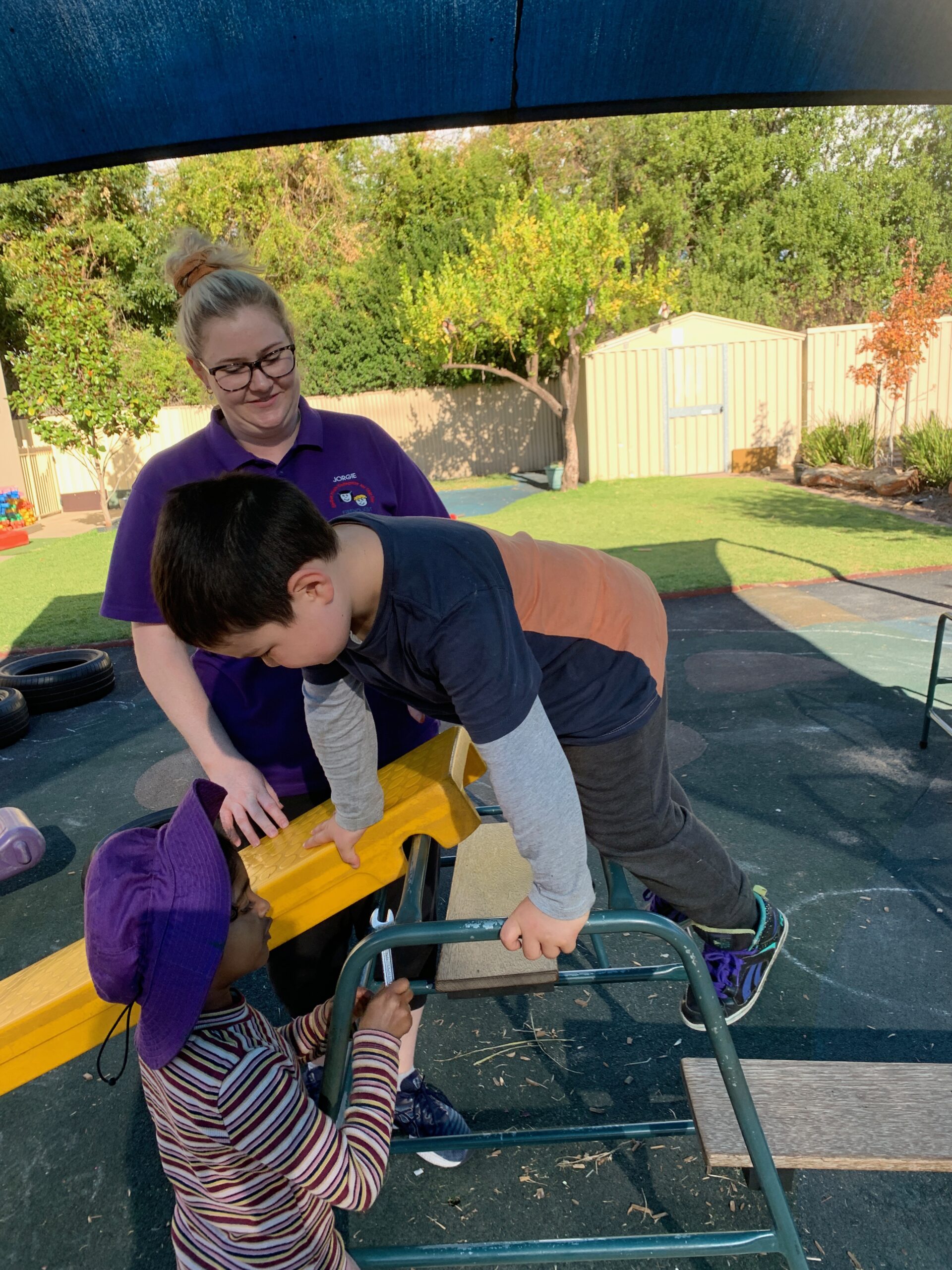 All children in the Pre-Kindy room are encouraged to develop self-help and Practical Life skills in activities which occur during the day. For example, the children cut their own fruit, and scrape their plates after meals and assist to tidy up the environment. Children are encouraged to develop self-help skills, such as dressing, toileting. They grow in self-confidence with their increasing independence.
Our play based curriculum is child-oriented, emerging from the children's current interests, strengths, and development levels. The routine is relaxed, flexible and allows for both spontaneous and planned experiences.
Children are provided with interesting, aesthetically pleasing and engaging activities throughout the indoor and outdoor environments. Activities are designed to provide concepts that enhance understanding and learning in areas of literacy, maths, science, music, physical skills, environment, art and creativity. In Pre-Kindy we focus on growing self-confidence, problem-solving skills, self-esteem, co-operation, skill development and independence. Children are observed regularly and the program is developed to incorporate children's current interests and identified strengths. The children are given choices of experiences and activities.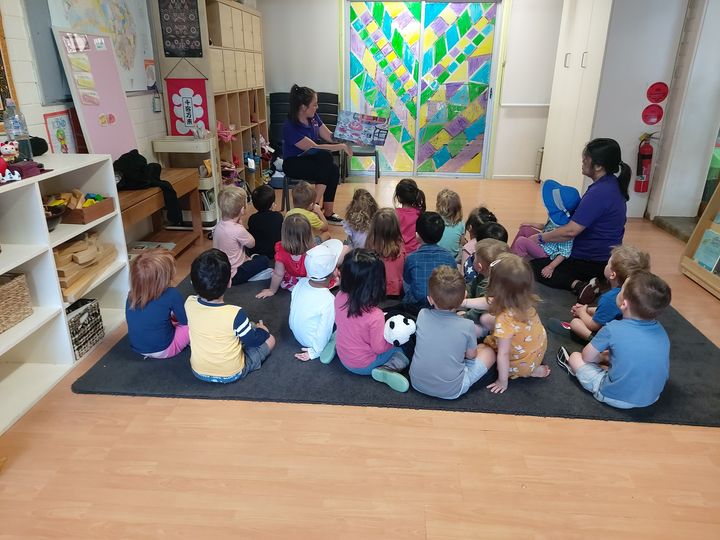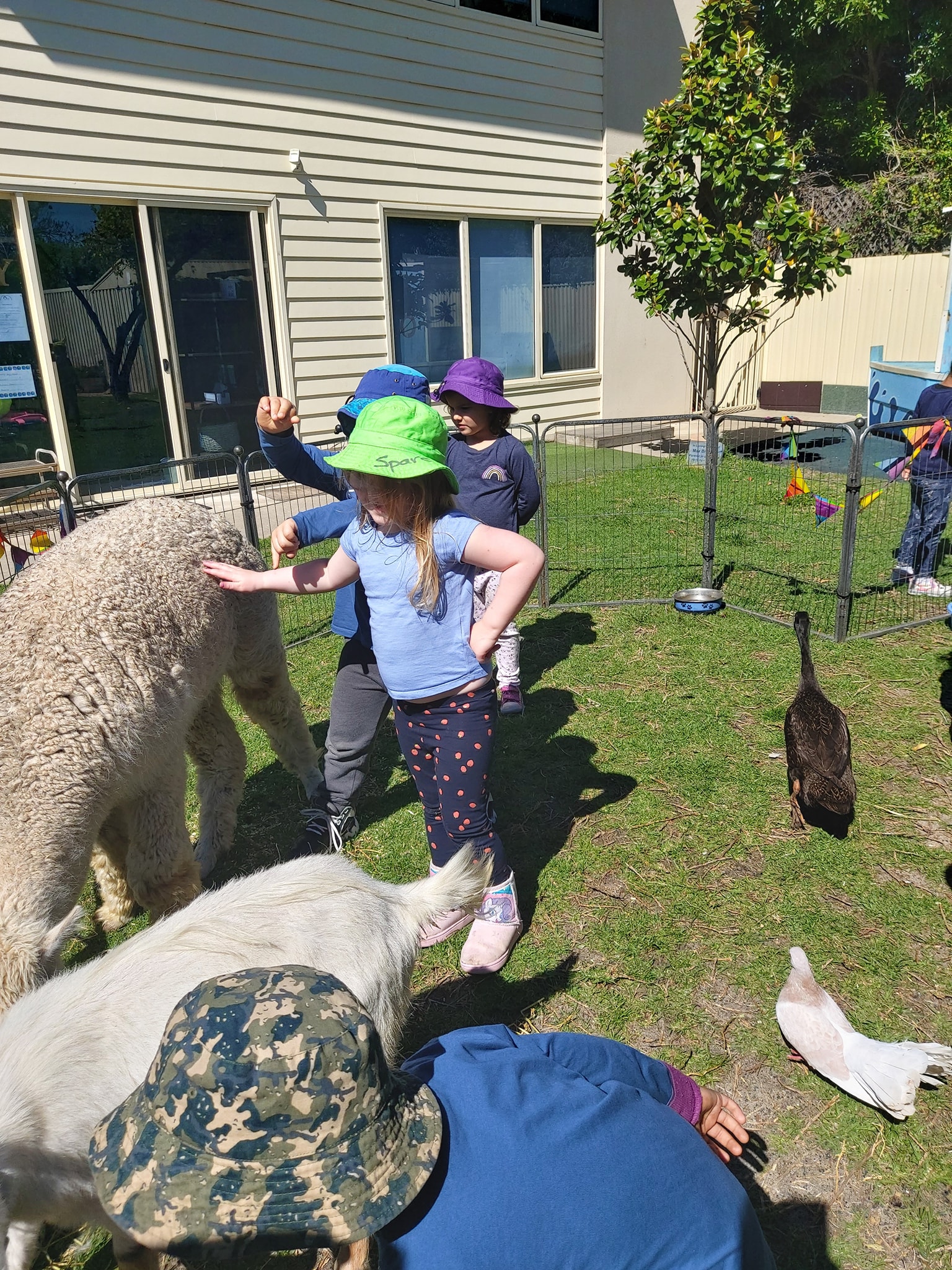 We have a wonderful outdoor area where children are free to choose and create their own experiences, exploring nature, and developing physical skills. Children have access to the care of edible gardens, as well as areas to run, explore or engage in quiet play.
Educators provide many small and whole group experiences, both indoors and out, to encourage co-operation and build on social skills such as turn taking and sharing, and learning to empathise with other children. The close association with Kindergarten children encourages learning from their older peers.
Excursions are part of the program, as well as visits from community helpers, such as fire fighters, police, dentist, and animal farms.
We communicate daily with parents, by conversation at drop off and pick up, and through the parent App where we share photos, experiences and learning stories. We encourage family participation and feedback across all aspects of our program. Families can contribute to our programs in many ways, and we value ideas and contributions from families.