School Ready Kindergarten
Our lively kindergarten rooms use emergent, play-based programs.
The programs cover a wide range of areas including literacy, numeracy, art, music, science, physical development, self-help, and social-emotional development. We have a strong focus on independence, and preparing our children for learning and for life. Both rooms share some projects or foci, with others tailored to the children in each room.
Each room is lead by a Registered Early Childhood Teacher. One of our educators holds advanced Montessori Qualifications and is an accredited children's yoga teacher. She runs daily yoga or guided meditation sessions with the children as part of their programmed rest time. This helps to regulate emotions, channel energy into productive actions, and expand children's awareness of other cultural practices.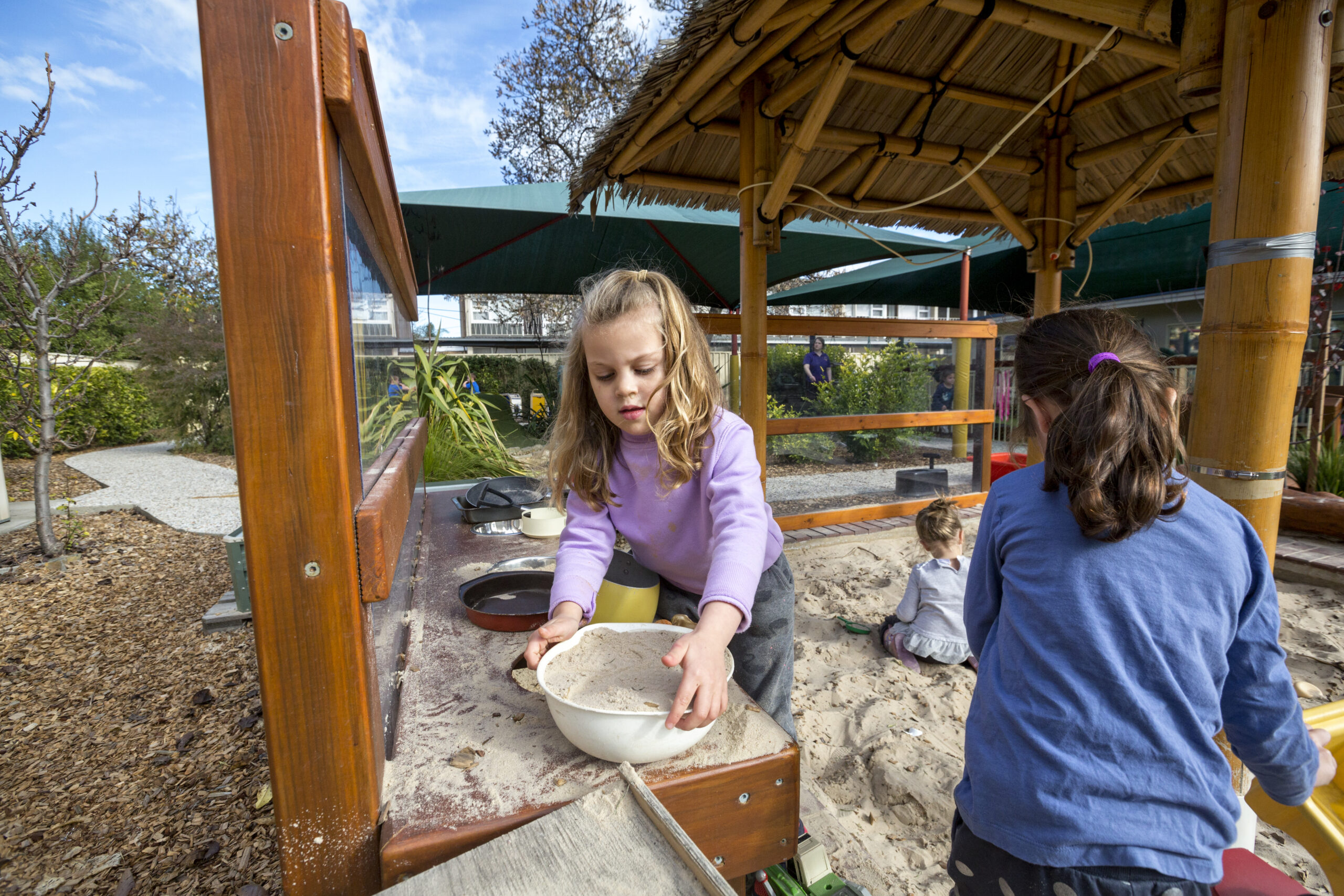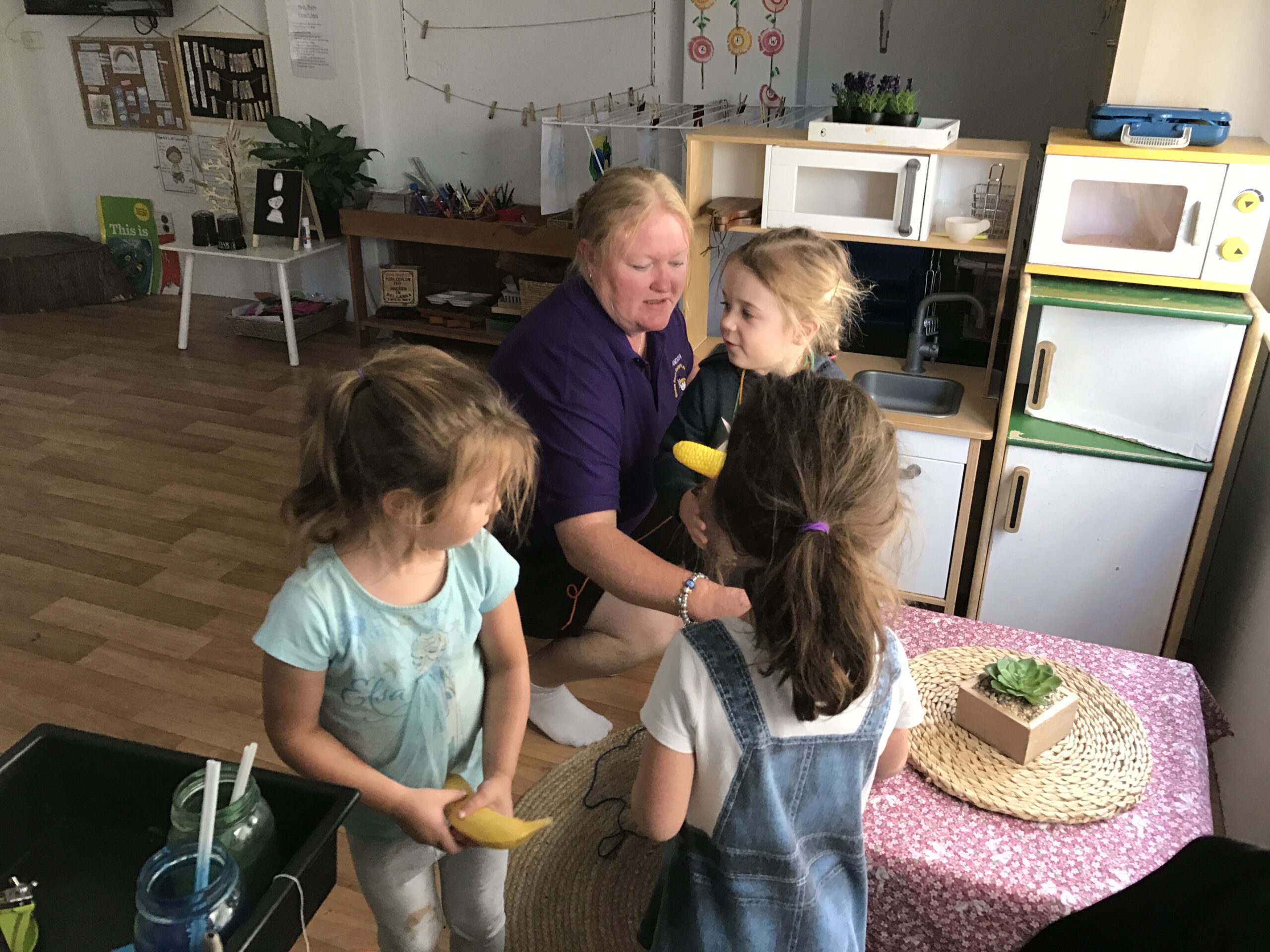 Our Educators value each child as an individual, encouraging them to explore the world around them, take risks, try new things, be amazed, and celebrate their own achievements and those of others. We appreciate the uniqueness of each child's experiences and interests, and incorporate these into the planning of activities and the set up of the classrooms.
We have a strong focus on recognising, welcoming, and valuing all people. We are currently learning Auslan throughout the centre, with the kindergarten children taking the lead in teaching the younger classrooms. We acknowledge the Kaurna people as the Traditional Custodians of the land on which we learn, play, and work, and constantly strive to improve our understanding of Aboriginal cultures and how to embed this learning into our daily practices.
Our kindergarten curriculum offers a unique mix of educational philosophies and methods, including the integration of Montessori Methods. The Montessori materials lead children to the learning of abstract ideas through hands-on, concrete activities that are sequential and have an inbuilt control-of-error (the child can self-correct allowing for improved problem solving skills). If you want to learn more about our use of the Montessori Method please click here, or you can check out this blog written by our Education Leader. 
Strong, healthy relationships underpin all that we do here at Glandore. Consequently, educators help children to develop their social skills by the creation of responsive, caring relationships and meaningful connections with children and families, aiding in the children's sense of belonging and the reciprocal nature of interacting with others. Click here to learn more about our friendly team.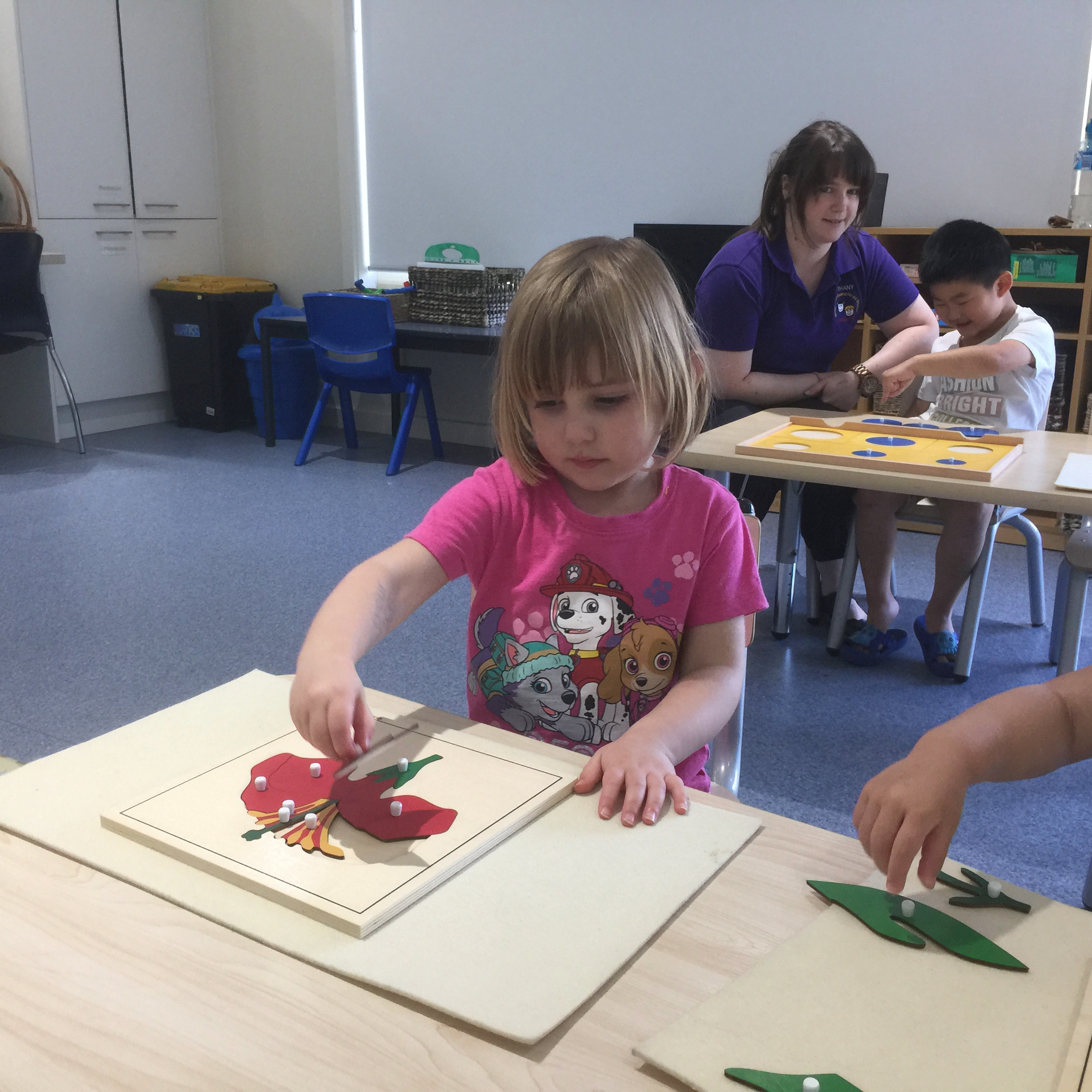 We are lucky enough to have several fantastic schools near us and we have developed a strong relationship with nearby St John the Baptist Primary School. Normally we visit weekly, and now a small group of their Year 6 and 7 students visits us to develop their leadership skills and provide mentorship for our kindergarten students.
Throughout the year we have several excursions, incursions, and dress up days to connect with our local community, raise money for those in need, further our learning, and have lots of fun!!! These include things like visits from farm animals, International Mud Day, dental nurse visits, Pyjama Day to raise funds for children in foster care, and many more!
Our Kindergarten program is approved by the Department of Education and Child Development (DECD) and the Universal Access Program. Our educational programs were judged as exceeding the National Quality Standard at our last assessment.
We welcome parent discussions and feedback about our program. Parents are notified frequently about our activities through the parent App and daily at pick up and drop off.